Through scholarships and workshops, the ladies of Tau Xi Zeta chapter assist local graduating high school students to pursue their goals of attending college.
That said, as a community conscious, and action-oriented organization, we are looking for a new class of innovators. Those who are willing to go beyond basic essay writing and instead use their ingenuity  and creativity to help change the world.
Our Rise Up! scholarship process allows for high school seniors to do just that.  Students are able to use their personal creative passions to develop art and resources that directly address social justice.  We're not looking for who you'll become once you graduate from college.  We want to pour into who you already are.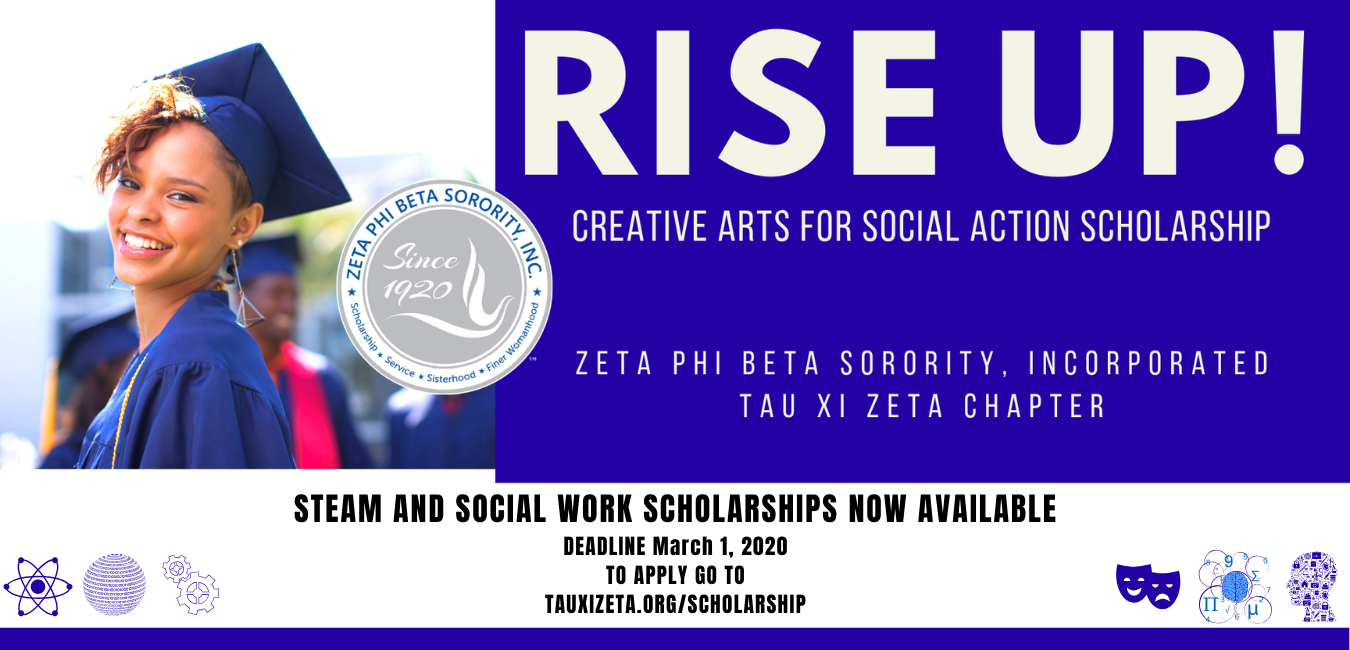 2016 Scholarship Recipient
Photography Major - School of the Art Institute of Chicago
"I wanted to thank Zeta Phi Beta as a whole. The scholarship truly helped me bridge that last gap I needed and I am so grateful. Also thank you so much for the care package! I appreciate all that you all have done for me and wanted to be sure you all knew how thankful I am. College is great so far!"